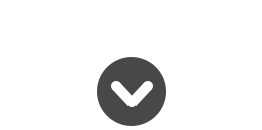 THAILAND IS SIMPLY...PARADISE!
It's a fascinating and exotic country, where you can escape from every day life and be free. Discover tropical islands with stunning beaches, amazing culture, endless adventure, friendly people, delicious food and crazy nightlife.
Get ready for the trip of a lifetime!

WHAT IS THAINTRO?
ThaIntro is the most amazing way to experience Thailand!
And the perfect start to your backpacking or gap year adventure.
An awesome group tour starting in Bangkok and finishing on the beautiful island of Koh Phangan.
It's all about good times, new friends and no worries!

THE TRIP OF A LIFETIME
You'll discover crazy Bangkok by boat and Tuk Tuk, visit ancient temples, learn to cook delicious Thai food, sleep on floating bungalows in the middle of a rainforest, explore tropical islands, swim under waterfalls, experience elephants in the jungle, have a Thai massage, party on the world famous 'Full Moon Party' beach and much more!

NO WORRIES
We understand that travelling to a new country with a different language and culture like Thailand can be challenging.
But with ThaIntro you'll have an awesome Group Leader with you from the moment you step off the plane. They'll not only ensure that you have an amazing trip, but will help you plan and sort all your onward travel after ThaIntro, including any of our awesome Add-on trips. So you don't need to worry about a thing!
IT'S A GROUP THING
If you're on a gap year or backpacking in Thailand for the first time then ThaIntro is perfect for you.
With ThaIntro, you'll be sharing your adventure with other young, fun people. So it's a great way to make friends to continue your travels with! And once you've booked we'll put you in touch with the rest of your group before you leave so you can get to know each other.
Processing - Please do not refresh or try to go to another page